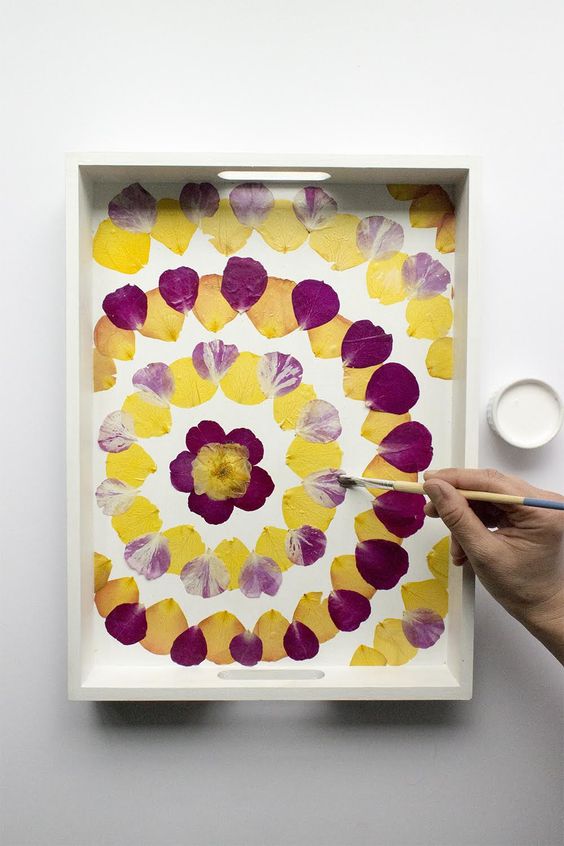 Pressed Flower Tray – Crossroads
Seats: 46 seats available
Liven up a side tray with pressed flower petal designs.

Join us for a little garden-inspired home decor! We are going to take a plain wooden tray, paint it and then add a fun design out of pressed flower petals.  Worried that you have a black thumb? Then this is the class for you! A little garden touch, a little DIY, and a lot of laughter!
All materials will be included (tray, paint, pressed flowers, adhesive)

Aprons & gloves provided

Please arrive 15 min early to allow time to get settled & get drinks
This venue has a bar & restaurant, and we invite guests to come early for dinner.