Holiday Candle Centerpiece
Tue, Dec 03 - 2019, 6:00 pm
Seats: 30 seats available
Tis the season to create a Fresh and Fragrant Evergreen Centerpiece for the Holidays!
Event Details
Join us in crafting your very own live Holiday Table Centerpiece! We supply the wonderfully fresh evergreen stems, berries and pine cones that make this table feature authentically rustic and wonderful. And of course, some shiny decor will be added with an artistic flair, just to spice up your Winter Season!
What to Expect
All materials will be included (Craft supplies, clippers, evergreens, etc.)
Aprons & gloves provided
Please arrive 15 min early to allow time to get settled & get drinks
Other Considerations
Credit Cards will NOT be charged until Class Minimum is met. Please arrive 15 minutes early to sign in, grab seats, and order food/drink.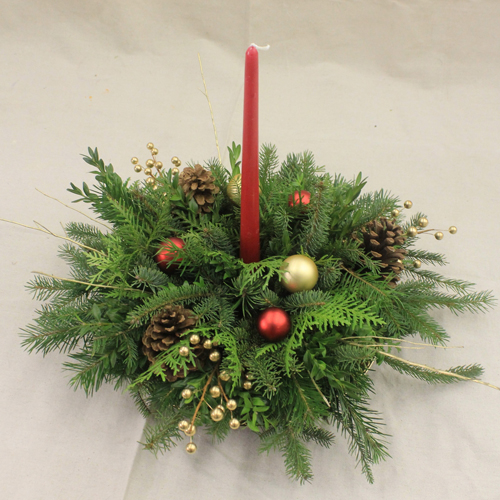 About the Instructor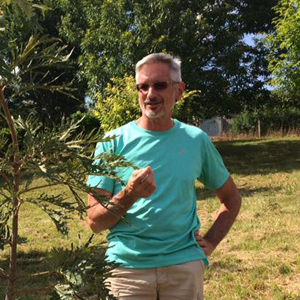 Lee Ginenthal, a retired teacher, is the owner of Der Rosenmeister Nursery, a small, family owned nursery specializing in cold hardy, disease resistant, antique and modern roses. He consults, designs, and installs gardens and hardscapes, leads workshops and lectures on all aspects of rose growing and garden design.
Lee has been an avid gardener for over 50 years. His horticultural expertise goes beyond roses and includes bonsai, ornamental (perennial, woody, native plants), edible gardening, sustainable gardening practices, and sacred geometry in the gardenscape (labyrinths and Fibonacci spirals).
Lee volunteers with local schools and youth programs to help make sustainable gardens that engage young people. He loves spending time with his wife, son & grandson!
click HERE for more courses by this instructor.