Pumpkin Succulent Planter
Sun, Oct 04 - 2020, 11:00 am
Seats: 24 seats available
Come create this adorable pumpkin centerpiece at the Grisamore Farms Pavilion!
Event Details
Enjoy picking your own pumpkin and turning it into a beautiful live centerpiece under the Grisamore Farms Pavilion! Roll up your sleeves and dive into your pumpkin and top it with a unique succulent display unlike any other! Remember to dress warmly since this is outdoors but warm up afterwards by enjoying the delicious ciders and snack board available upstairs at the Grisamore Cider Works.
What to Expect
What's Included: U-Pick Pumpkin, Variety of Live Succulents, Potting Mix, Ceramic Planter, Sphagnum Moss, Hand Sanitizer, Gloves/Apron
What to Bring: Face Mask
Other Considerations
All food/beverages must be purchased at the venue only – no outside food/drink may be brought in. Ciderworks will be open Noon-5pm. Please no eating at the tables during the workshop for sanitation purposes. *Workshop supplies may vary depending on availability.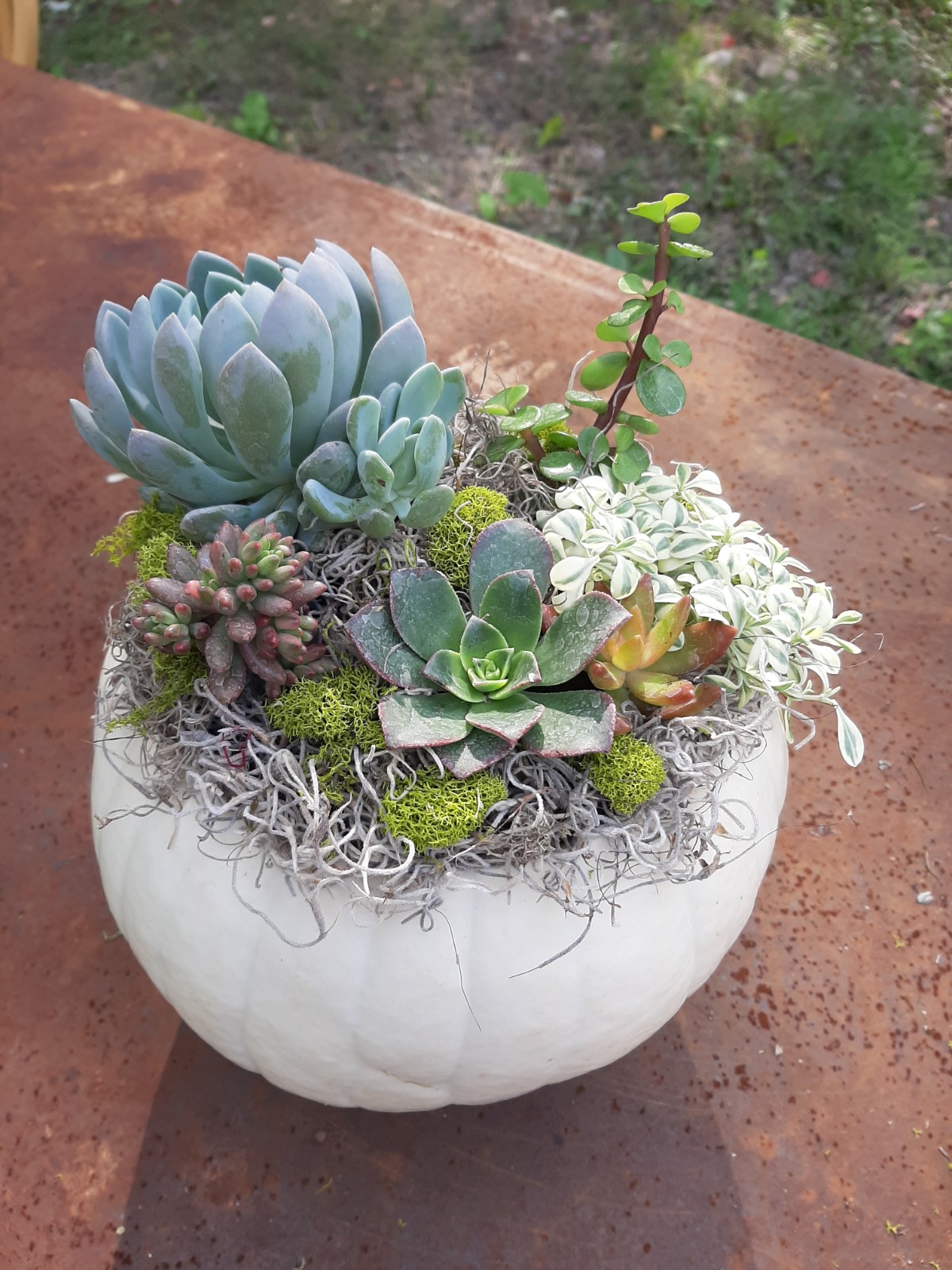 About the Instructor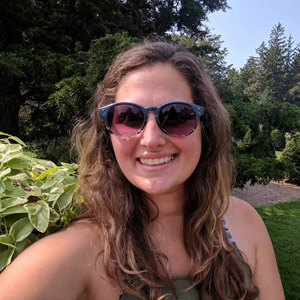 Kalee Doeing is a local artist who has recently fallen in love with plants.  She LOVES teaching about DIY gardening crafts.  Kalee grew up in rural Pennsylvania.  She fostered her love of art through grade school and even has a Bachelor of Fine Arts Degree with a concentration in Ceramic Arts from Wells College, Aurora NY.  Her art has driven her to travel to interesting places like Alaska and Florence.
Her hobbies include hiking, acrylic and watercolor painting, pottery, travel, and spending quality time with her two wonderful kids Savannah and Cole and their dog Rosie.
One day, Kalee hopes to have her own ceramics studio to make her ceramic creations. For now, she just wants to share her passion for art and plants with others!
click HERE for more courses by this instructor.