Sat, May 18 - 2019, 10:00 am
Seats: 20 seats available
Enjoy a fun mother/daughter hands on gardening experience!
Event Details
We will teach you the basics of container garden design from scale, proportion, color, texture, shapes and more. Armed with these skills, you will then be able to walk through the nursery and select plants to install in your very own pot to take home and enjoy all season long!
All materials will be included (14″ planter, potting soil, 4.5″ annuals, etc.) Aprons & gloves provided.
Please arrive 15 min early to allow time to get settled.
This venue is a Garden Center, we encourage you to come early or stay late to have fun plant shopping!
What to Expect
What's Included: Plant Container, Potting Mix, Aprons & Gloves, Live Seasonal Plants, Guided Instruction, Plant Care Instruction
What to Bring: Comfortable Shoes, Camera, Way to Transport Container Home
Other Considerations
*Credit Cards will NOT be charged until Class Minimum is met.*
Please wear appropriate clothing, it is inside a Green House/Garden Center.
This venue is a Garden Center – there are no food or beverage sources available.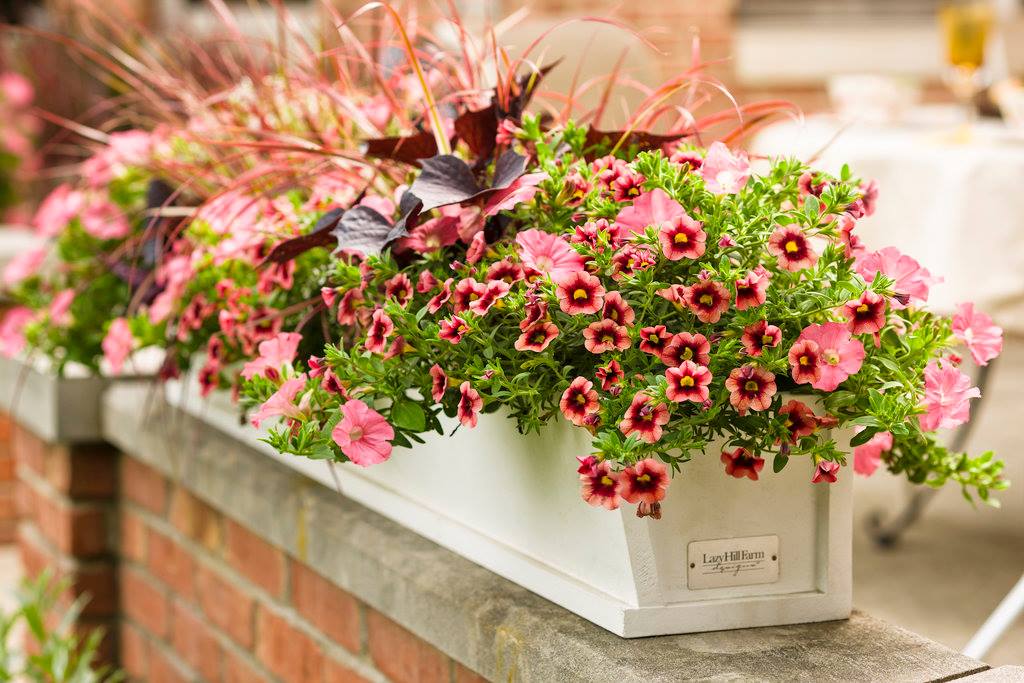 About the Instructor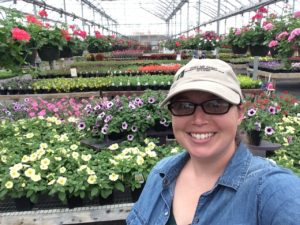 Leigh McGonagle is the owner of Poplar Point Studio – a local fine gardening company that focuses on garden design, installation and maintenance. Her favorite thing about gardening is the satisfaction of creating beautiful living art (and the instant gratification of cleaning up garden areas!).  She has been in the industry for over 10 years and loves sharing her knowledge of plants & problem solving in the garden.
She spends her free time reading, taking pictures of flowers, performing with local music gigs and traveling.
click HERE for more courses by this instructor.