This has been the year of the "Paint Night", and for good reason—painting is relaxing, super fun, and a great creative outlet that anyone can try. You don't have to consider yourself an artist to enjoy painting, but even beginners can step up their game with a few professional painting tips and tricks. These painting tips can elevate your artwork and give your decor projects a little extra polish!
PAINTING TRICKY SURFACES
We all love a DIY home accent, but repurposing some surfaces with paint is nearly impossible without the right prep. Here's how to prep, paint, and finish difficult surfaces.
How to Paint Glass: There are three common ways to paint glass surfaces, and each will give you a different but equally beautiful result. For a glossy or frosted finish, use enamel-based paints, which bond better to the glass surface. For a matte finish, prep the surface with a coat of gesso, then add color with acrylic paints. To create a stained-glass effect, pick up a tube of glass liner and glass paints at an art supply store. Use the tube of glass liner to draw outlines and fill in with glass paint to add beautiful translucent tints.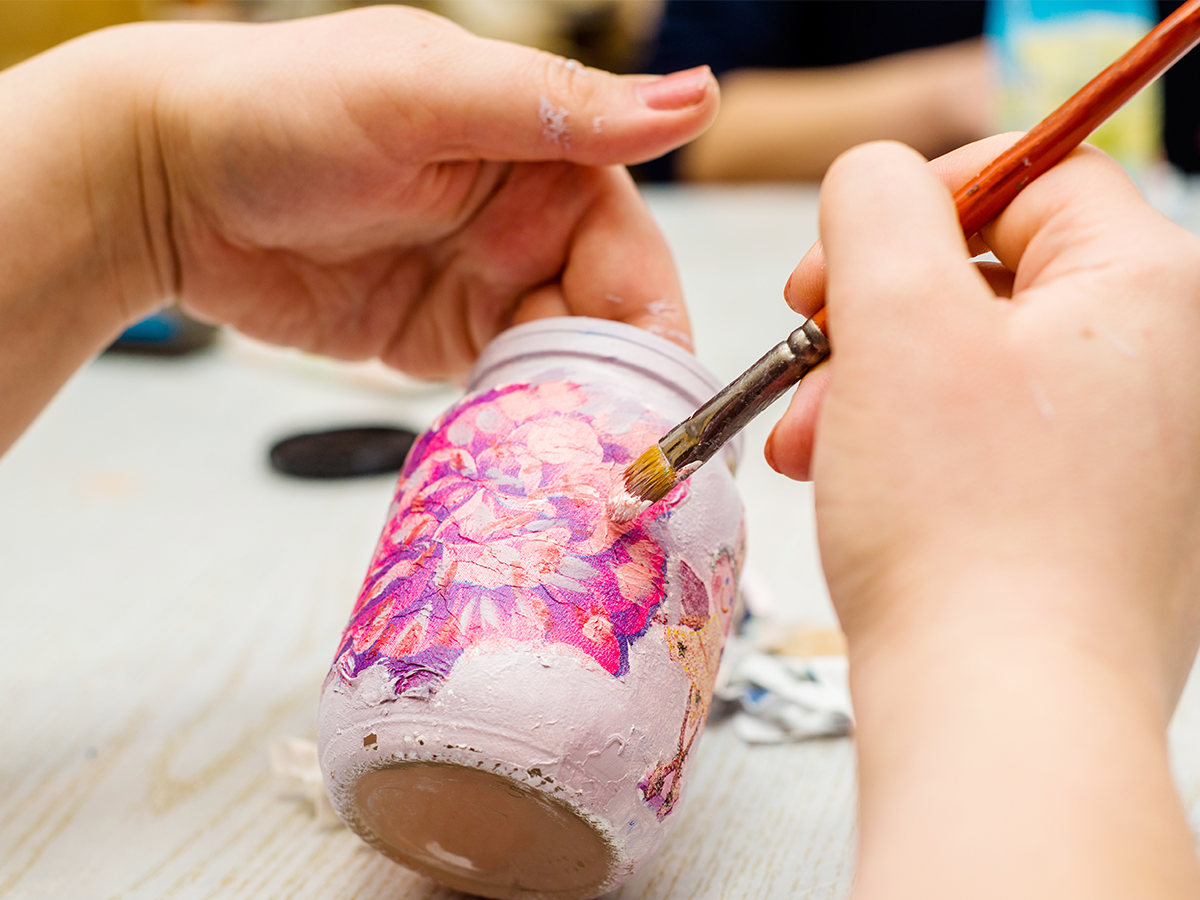 How to Paint Plastic: The biggest problem with plastic is the surface is non-porous, so paint has nothing to cling to and easily slides off. To fix this, buff plastic surfaces with medium (200-300 grit) sandpaper in a circular motion. Wearing latex gloves, clean off the dust by wiping the surface thoroughly with rubbing alcohol and a microfiber cloth. Apply a layer of spray-on or brush-on primer, then add color with water-based latex paint or spray paint designed for plastic surfaces. 
It's always better to apply several ultra-thin coats of paint than one thick layer. If you want to "color block" your project, block off areas where you don't want paint to go with painters tape.
How to Paint Wood: Depending how a wood object has been treated, painting wood the wrong way could leave you with unsightly flakes or muddy-looking color. A good sanding job makes or breaks a wood painting project. Prep like a pro by going over the object with three different sandpaper grits, starting with the coarsest and finishing with the finest. 
Once the object is smooth and all traces of the old finish are gone, clean the surface with a warm microfiber cloth to remove all the dust. Then, apply wood primer and let it dry for about an hour before adding color with high-quality latex-based paint. 
For lighter paint colors, white primer is perfect, but choose gray primer if you plan to use a darker shade.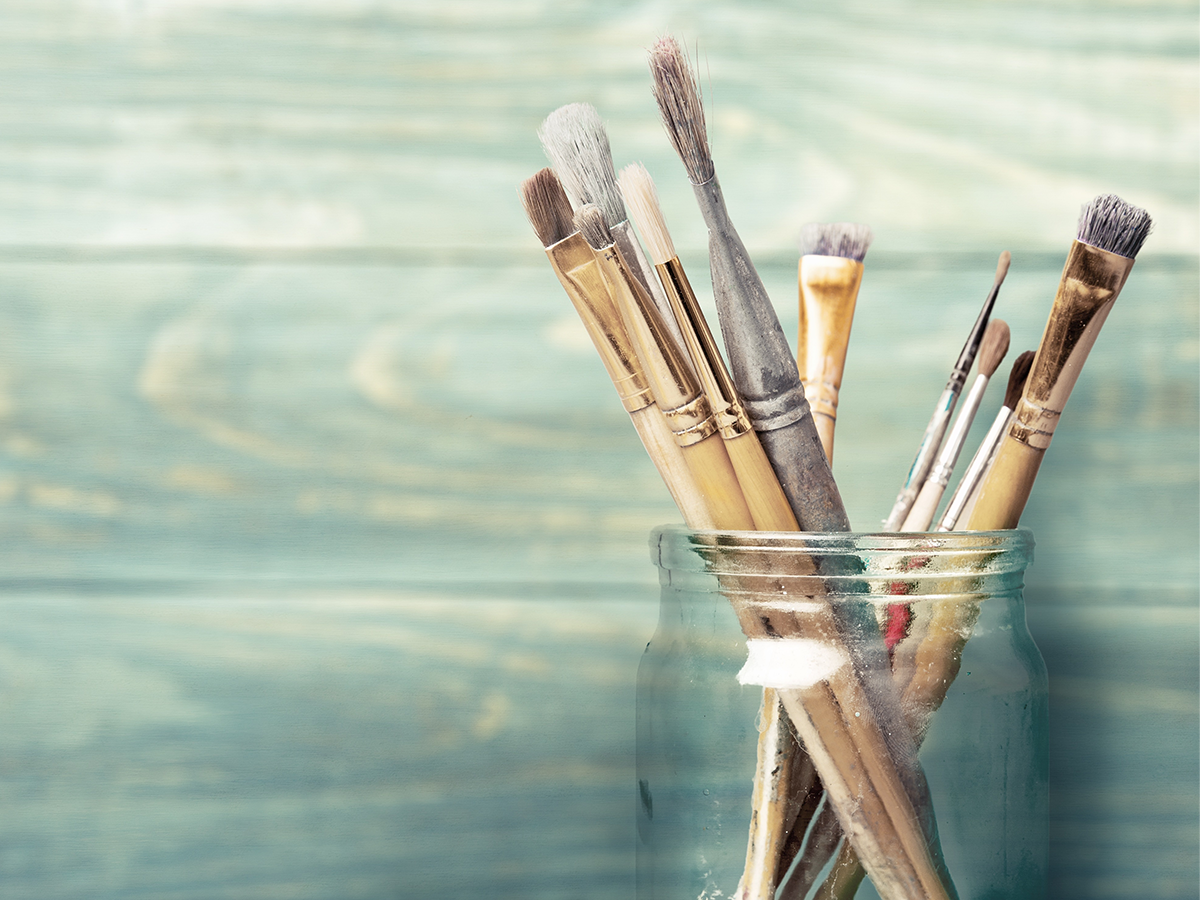 How to Paint Leather: Painting leather is quite a process, but if you have your heart set on breathing new life into a beloved handbag or pair of shoes, it can be done. You will need a special acrylic paint for leathers, like Acry-Color, a leather preparer (or "deglazer"), and a reliable drop cloth to protect your work surface. 
You'll first want to rub the entire surface with 99% isopropyl (rubbing) alcohol, then sand any shiny surfaces with fine-grit sandpaper until the surface is completely matte. Wipe thoroughly with a damp microfiber cloth and let the leather dry. Brush on a coat of the leather preparer or deglazer, then prepare your leather paint by mixing it in a bowl with a 1:1 ratio of paint to water. Apply the paint in thin layers, allowing the project to dry completely between layers. 
Before applying a new layer, bend and flex the leather in all directions to prevent the paint from cracking later on. Let the final layer dry for 24 hours before using. If you want a shinier, longer-lasting finish, you can also apply an acrylic "finisher" once your paint is dry.
PAINTING ON CANVAS
Once you've created your own wall art, it's hard to go back to buying replicas from one of the many home decor stores in Cayuga County. Some of the most interesting pieces are perfectly imperfect, so your work doesn't need to be realistic to be eye-catching. With these painting hacks, your friends will think you bought your artwork from a gallery!
Acrylic paint is easy to blend, plus it's water-soluble which makes it a great choice for beginner painters. However, most formulas are on the thin side and look a little bit flat when dry. Acrylic paint mediums are a special product that let you create three-dimensional texture with your acrylic paintings. When you blend a little bit of the medium into your paint color, it instantly takes on a thicker consistency. You can build layers of thickened paint to create eye-popping shapes and textures in your art.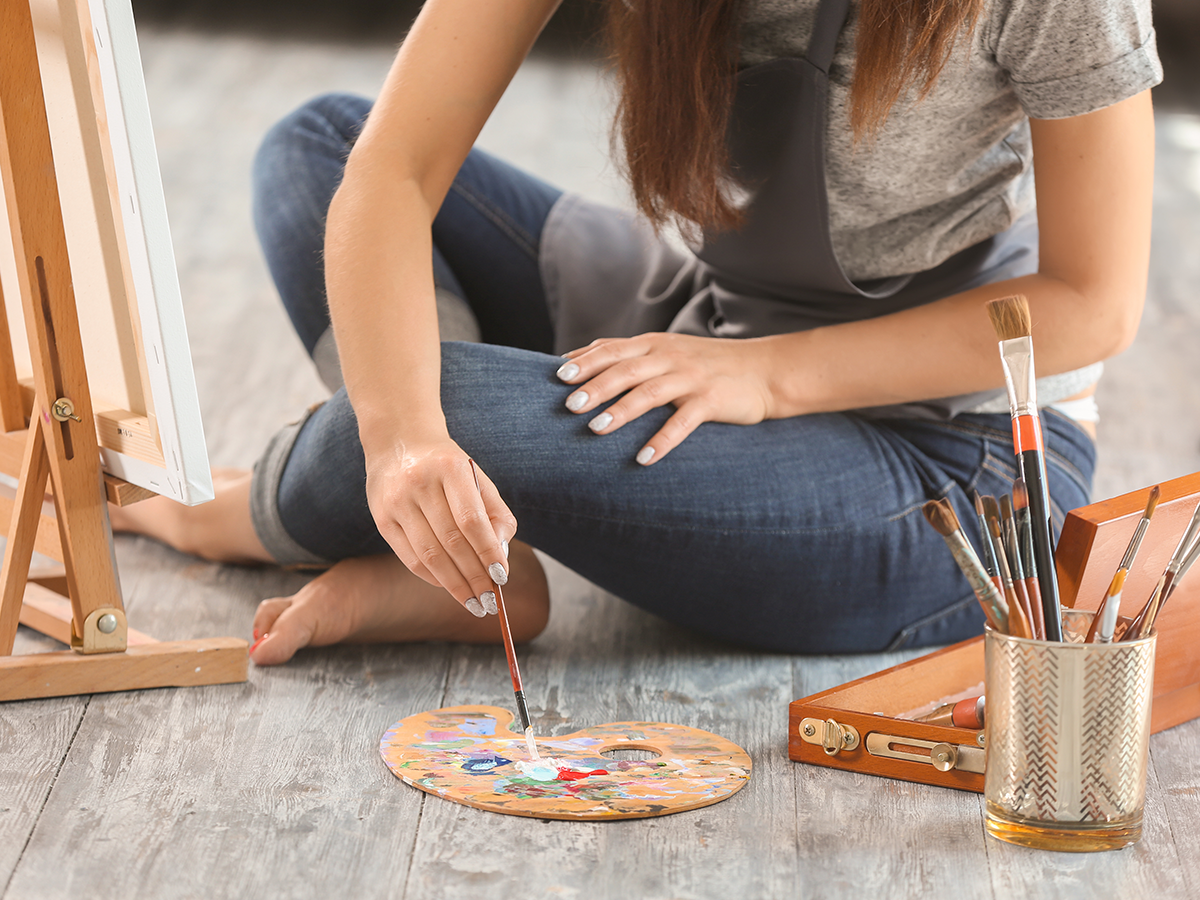 Oil paint is usually preferred by intermediate painters because, unlike with acrylic paints, you can't just rinse your brushes with water between colors. Oil paints are expensive and come in tiny tubes, and once you put brush to canvas, you'll realize that it takes an enormous amount of paint to cover the entire surface. However, the paint colors are so intense, any white canvas that shows through will make your project look unfinished. Here's a REAL pro tip: stain your canvas before you start applying paint. You can stain the canvas by applying a few washes of strongly brewed tea or coffee, or you can smear on a layer of raw umber. 
When you are ready to start painting, layer on your lightest colors first, then gradually add deeper and deeper colors over top. Add highlights last with a separate paintbrush.
Starting a solo paint project at home is a great way to unwind from a stressful day. However, with friends and a few glasses of wine, a night of painting can uplift your whole week! To learn even more pro-artist skills, and have a ton of fun doing it, join one of our workshops or book us for a private event. (Not-so-humble brag: we host the most unforgettable paint workshops in Moravia!) Using a few painting tips you didn't know you needed, we're confident that you can tap into the creative genius you never knew you had.